NORD GOLD NV
Profil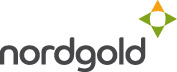 Our business began in 2007, when our ultimate parent company at that time – OAO Severstal – diversified into gold mining by acquiring mines in Kazakhstan and Russia.
Nordgold is an emerging market pure-play gold producer with a business that spans from Africa to Siberia. Guided by a strategy focused on finding, developing, and streamlining assets, we have a proven track record of creating value for shareholders.
Nordgold today:
- 9 active mines, 1 development project, 5 advanced exploration projects and a diverse portfolio of early exploration projects and licenses
- Proven and Probable Reserve – 12.7 Moz; total Resources (M+I+I) – 29.5 Moz (as of 1 January 2012)
- 10,000-strong workforce
- 2011 Revenue – US$1,182m, up 57% y-o-y (FY 2010: US$754m) EBITDA of US$ 574m, up 55% (FY 2010: US$ 370m)
- 2011 EBITDA – US$ 574m, up 55%; margin – 49%
Since its establishment in 2007, Nordgold has become a global player through a series of acquisitions that transformed the company from a 21 Koz gold producer in 2007 to a 754 Koz producer in 2011. Since its creation, Nordgold has nearly tripled its resource base to nearly 30 Moz.
Nordgold is a young and fast-moving company. We also possess the industry expertise required to turn around underperforming assets, get the most value out of our mines, and achieve a rapid return on investments.
In January 2012, Nordgold [NORD:LI] commenced trading as an independent public company via a listing of GDRs on the London Stock Exchange representing approximately 10.6% of the company's share capital.
Our strategy
Our focus is three-fold:
- Identify opportunity – finding value accretive acquisitions
- Streamline operations – bringing industry expertise to bear to improve operating results
- Develop assets – investing in and organically expanding our existing assets and driving value from acquisitions
This strategy has been an unmitigated success, delivering production growth of 145% (CAGR) from 2007 to 2011.
Where we work
Our business is spread across four countries on two continents:
- Burkina Faso
- Guinea
- Kazakhstan
- Russia
Nordgold's geography is undoubtedly unique to the gold mining industry, and this works to our advantage. Our deep gold-mining expertise is complimented by our broad geographic scope.
As emerging markets experts, we have developed a track record of success in challenging environments. We consider high-quality assets regardless of location and this flexibility is a key element of our success.
We have:
- eight active mines
- two development projects
- five advanced exploration projects, and
- a broad portfolio of early exploration projects and licences
Nordgold has attractive and efficient operations today and excellent prospects for further growth.
Our geographic diversity and spread of production reduces our risk, opens up more growth opportunities and makes us more efficient, by allowing us to spread best practice between our mines.
Quelle:
http://www.nordgold.com/en/about-us/at-a-glance.aspx